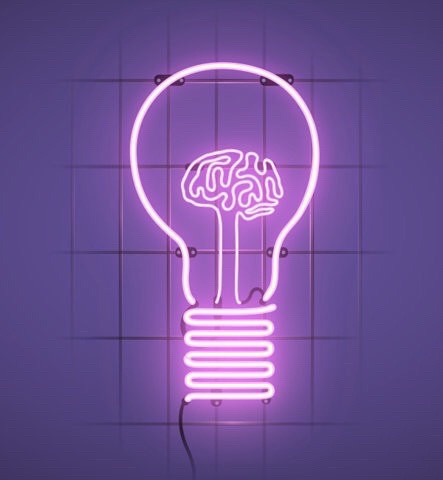 Publications
Farber, M.J., Gee, D.G., Hariri, A.R. (Under review). Normative range parenting and the developing brain: a scoping review of the literature.

Farber, M.J., Romer, A.R., Knodt, A.R., Hariri, A.R. (Under review). Maternal Overprotection in Childhood is Associated with Amygdala Reactivity and Structural Connectivity in Adulthood.

Gold, A.L., Abend, R., Britton, J.C., Behrens, B., Farber, M.J., Ronkin, E., Leibenluft, E., Pine, D.S. (Under review). Age differences in the neural correlates of anxiety disorders: An fMRI study of response to learned threat.

Kim, M.J., Farber, M.J., Knodt, A.R., Hariri, A.R. (Under review). Corticolimbic Circuit Structure Moderates an Association Between Early Life Stress and Later Trait Anxiety.

Farber, M.J., Romer, A.R., Kim, M.J., Knodt, A.R., Elsayed, N.M., Williamson, D.E., Hariri, A.R. (2018). Paradoxical Associations Between Higher Familial Warmth, Lower Stress, and Increased Amygdala Reactivity to Interpersonal Threat. Emotion.

Gold, A. L., Shechner, T., Farber, M. J., Spiro, C. N., Leibenluft, E., Pine, D. S. and Britton, J. C. (2016), Amygdala–Cortical Connectivity: Associations with Anxiety, Development, and Threat. Depress Anxiety, 33: 917–926.

Dorfman, J., Benson, B., Farber, M., Pine, D., & Ernst, M. (2016). Altered striatal intrinsic functional connectivity in pediatric anxiety. Neuropsychologia, 85, 159–168.
group
Laboratory of NeuroGenetics (LoNG)
advisors
Ahmad Hariri, Ph.D.
Tim Strauman, Ph.D.
Under the mentorship of Ahmad Hariri and Tim Strauman, I am investigating the impact of normative variability in parenting on neurodevelopment. I am currently focused on how parental care and protection may differentially impact amygdala response to threat in adolescence. Moving forward, I intend to examine this question more broadly, exploring the wide-spread neural circuitry impacted by various early parenting styles. My hope is to bring a cognitive neuroscience foundation to the parenting literature.
INSTITUTE
National Institute of Mental Health (NIMH)
group
Section on Affective Developmental Neuroscience (SDAN)
advisors
Daniel Pine, M.D.
Andrea Gold, Ph.D.
In Danny Pine's lab, I engaged in translational research investigating the neurobiology of pediatric and adolescent anxiety disorders. I was the lead Post-baccalaureate Fellow on two primary research projects: (1) a fear conditioning and extinction recall functional magnetic resonance imaging (fMRI) study in anxious and non-anxious youths and adults, and (2) an fMRI study examining functional connectivity at rest in anxious and non-anxious children. Working in Danny's lab enabled me to participate in the research process from start to finish.
institute
Cornell University
group
Early Childhood Cognition
Laboratory (ECCL)
advisors
Tamar Kushnir, Ph.D.
In Tamar Kushnir's lab, I studied mechanisms of causal and conceptual learning in young children. During my two years in the ECCL, I gained essential & basic research skills via recruitment, screening and scheduling, and data acquisition. During my senior year, I co-lead a project investigating the language preschoolers use to describe causal events. It was through this lab that I discovered my enthusiasm for working with children.
Invited Talks
Society for Psychophysiological Research (Symposium) :
October 2018 | Quebec City, Quebec, CA
Diathesis Stress Across the Life Span: Measuring Markers of Risk for Psychopathology from Infancy to Adulthood.
"Parental Control, Amygdala-Prefrontal Circuitry, and Future Mood"
Poster Presentations
Farber, M.J., Romer, A.L., Elliott, M.L., Radtke, S.R., Knodt, A.R., Hariri, A.R. (2017, May). Family functioning and amygdala reactivity to threat: affective responsiveness as a protective buffer. Poster presented at the Association for Psychological Sciences and Cognitive Therapies 29th Annual Meeting, Boston, MA.

Farber, M.J., Gold, A.L., Ronkin, E., Britton, J.C., Leibenluft, E., Pine, D.S. (2015, Nov). Threat appraisal during extinction recall in pediatric and adult anxiety disorders: an fMRI replication study. Poster presented at the Association for Behavioral and Cognitive Therapies 49th Annual Meeting, Chicago, IL.

Farber, M. J. (2013, Nov). The negative side effects of atypical antipsychotics. Poster presented at the Cornell Undergraduate Research Board (CURB) 3rd Annual Fall Research Forum, Ithaca, NY.